Creator/Director
Helen Butleroff Leahy
Helen Butleroff-Leahy is a former Broadway dancer, Rockette, and director/creator and choreographer of over 50 Broadway, Off-Broadway, regional and summer stock theaters. Helen is also an RD (registered dietitian) and CDN (certified dietitian/nutritionist). Ms. Butleroff Leahy is a Registered Dietitian by The Commission on Dietetic Registration and Certified Dietitian Nutritionist licensed by NYS.
She is winner of the "Certificate of Achievement Award" and "Activ8 Kids Mini Grant" from the NYS Department of Health for her nutrition program targeting obesity in NYC public school children.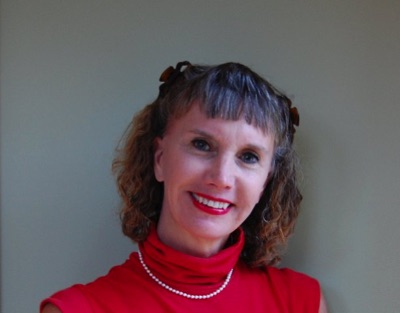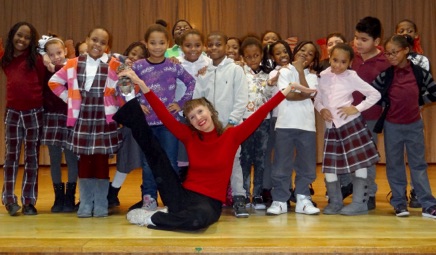 In addition to her private practice, Ms. Butleroff-Leahy gives nutrition presentations for the outpatient Psychiatric Clinic of New York Presbyterian-Cornell Hospital, for state legislators, United Nations Health forums, law firms and has been employed by GHI for TV segments on portion control, dehydration and healthy lifestyle choices.
She also runs "The Nutrition & Fitness Education Initiative" that has now reached 6,800 NYC school children.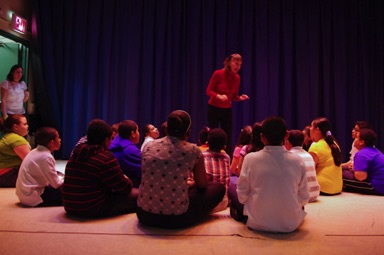 Recognized for her work on behalf of children, Jane E. Brody of the New York Times wrote, "For all her talent and determination to help children eat better, Michele Obama could still pick up a few pointers from Helen Butleroff-Leahy, a 66-year old former Rockette turned dietician."
"Ms Butleroff-Leahy devotes her time to teaching children in disadvantaged neighborhoods about eating healthfully and exercising regularly. Her lessons take the form of musical productions, rehearsed in classrooms and on the stages of 52 New York City public schools so far. Children from each school do gymnastics and dance to a rap based script by Roumel Reaux that entertains while explaining the essentials of good nutrition. The 45 minute production by Ms Butleroff-Leahy is called "My Plate: The New Food Guide Musical"..."
To view the complete article please go to: A Musical Message for Children on Healthy Eating
Co Writer/Composer
Roumel Reaux
Co-writer and composer/lyricist of the original music and rap material is Roumel Reaux a veteran performer and assistant director/choreographer of 6 Broadway shows including The Wiz. Roumel has appeared in numerous Off-Broadway, regional, national and international productions. Mr. Reaux heads the program's advisory board on selecting dance professional teachers who can implement the program in schools and is the Program Director for the Philadelphia, PA area.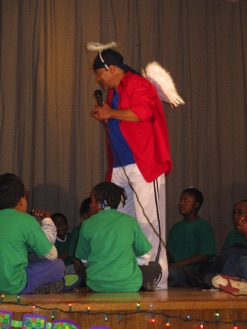 Nutrition and Fitness Education Initiative Support Team
Audrey J. Clarkin, Ph.D
Dr. Clarkin is certified in New York State as a clincal and school psychologist. Dr. Clarkin was the Director of Psychology for the Scarsdale, New York School District for 20 years and has written grants for Title 1 programs in the Hastings-on Hudson public school system. Dr. Clarkin has conducted research on children's friendship patterns and authored review chapters in the Handbook of Child and Adolescent Psychiatry. She continues to function as a BOCES consultant and lecturer to teachers and administrators. Since 2006, Dr. Clarkin is director of evaluation research with the Nutrition and Fitness Education Initiative (NFEI).
Frederick Tripp, MS, RD CDN
Mr. Tripp is Advising Coordinator for the Graduate Nutrition Program in the Department of Food Studies, Nutrition & Public Health at New York University. Currently he will providing RD eligible/RD's to participate in the expansion of MyPlate! The New Food Guide Musical Program.
Rosa del Cuadro, BA, MA
Ms del Cuadro has served as a teacher with NYC Department of Education and is liscensed in many disciplines: Elementary Education, J.H.S. Math and Science, Bilingual Education, Special Education, H.S. Spanish,Education Evaluation and Translation. Ms delCuadro also has an extensive dance background with credits including dance teacher, summer tours for the Parks Department, the musical "Puerto Rico Canta y Baila", Off-Broadway shows, Forest Hills After School Programs, and The Halsey Adult Education Program. As of 2010, Ms del Cuadro has been Research and Development Coordinator/Bilingual Director for the Nutrition and Fitness Education Initiative (NFEI).
Tramaine Montell Ford
Tramaine Montell Ford is an actor, comedian, dancer, singer, writer, producer, voice-over artist, and award-winning solo performer. He holds a BFA in Acting, was a dancer in the movie, "Hairspray" and danced with Lady Gaga  at the NewNowNext Awards. Ford's credits also include ABC's "One Life To Live", The Oprah Winfrey Show, Saturday Night Live and  NBC's "The Today Show". He has written and produced his one man show ""The Tramaine Experience". Ford currently attends Harvard University to earn his Masters of Fine Arts. He has been the lead performer for "MYPLATE! The New Food Guide Musical Program" since 2010 and is currently the Program Director for the Boston area for The Nutrition and Fitness Education Initiative, Inc.
Nadine Charlsen
Nadine Charlsen has been a life long theatrical set and lighting designer having worked in New York City on several off Broadway productions and in addition, in regional and educational theatre. She was Kean University's Theatre set and lighting designer/professor for 20 years. Ms. Charlsen now resides in Asheville, NC and is an accomplished, talented artist working in watercolor and other media at the 310 Art Gallery/Studio. In addition, she is project coordinator for the nutrition/fitness initiative, "MYPLATE! The New Food Guide Musical Program" for Asheville, NC.
D.C. Rosenberg
D. C. Rosenberg (Stage Manager)  stage managed over 100 productions including Helen Butleroff Leahy's "That's Life!", "Pets!", "Yiddle With a Fiddle", "Miami Beach Monsters", and "Mommas". 
Irene Stockton
Irene Stockton has been casting director for over 40 shows in both regional and Off Broadway theaters. In addition, she is a certified member of the Casting Society of America. Irene has a strong working relationship with Helen Butleroff Leahy, starting as casting director for the hit Off-Broadway musical THAT'S LIFE!, and continued on with many productions including her current position as casting director for "MY PLATE: THE NEW FOOD GUIDE MUSICAL" for the past 9 years.