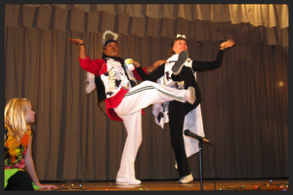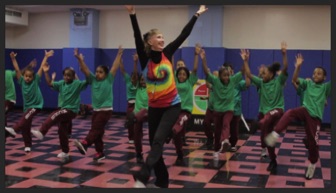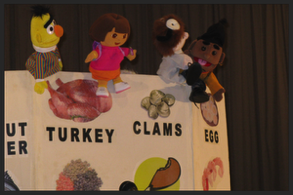 "MYPLATE! The New Food Guide Musical Program" is a creative nutrition education/physical fitness initiative promoting not only healthful eating habits, but also physical activity as an important component of a healthy lifestyle. This education initiative has as its purpose the prevention of childhood obesity and reduction of the long- term risks for chronic disease.
"MYPLATE! The New Food Guide Musical Program" is the new, improved updated nutrition education program formally called "The New Food Guide Pyramid Musical Program" which received "The Certificate of Achievement Award " from The NYS Department of Health, "The Activ8Kids Mini Grant", "The Legislative Fund Grant" and selected a "University Economic Development Association's 2017 Awards of Excellence Finalist".
Our program has impacted schools nationwide in New York, California, Conneticut, Massachusetts, and the US Virgin Islands. This December (2017) marked the 100th implementation of our program with 10,000 students having participated since we started our initiative. In addition, over 30,000 students and 9,000 parents/teachers have benefited from the nutrition messages of the show as audience viewers.
Our initiative consists of a series of nutrition education classes in conjunction with rehearsals/physical exercise and a performance of an original nutrition/ entertainment musical, "MY PLATE! The New Food Guide Musical", performed by professional Broadway actors and the school children themselves to the assemblies of 1st to 5th graders.
"MYPLATE! The New Food Guide Musical Program" is run by The Nutrition and Fitness Education Initiative, Inc a not for profit company with 501C3 status. We also have a vendor status with the Department of Education. The creator/director of this nutrition education musical program is Helen Butleroff-Leahy, registered dietitian and Ex-Rockette/Broadway Dancer/Director/Choreographer. Her co-writer for the musical portion of the program is Roumel Reaux, who has performed/choreographed in 6 Broadway shows including "The Wiz".